Balkan Gold
Balkan Gold is a Serbian Corporation founded in August 2009 and is and is a wholly owned subsidiary of Erin Ventures Inc. located in Victoria, Canada. Balkan Gold is engaged in exploration and development of potential mineral deposits within Serbia.
Balkan Gold holds an exclusive exploration license for the Jarondol property and the Piskanja boron deposit in the region of Raska, Serbia.
The Jarandol property covers a 35 km2 directly adjacent to, and between, Balkan's 100% owned Piskanja boron project (covering 3 km2) on the eastern edge of the Jarandol Basin, and the Pobrdje Boron Mine, some 2.5 km away from Piskanja on the opposite edge of the Jarandol Basin. Jarandol has the potential to host extensions to the Piskanja boron deposit and/or the potential to host separate similar boron deposits.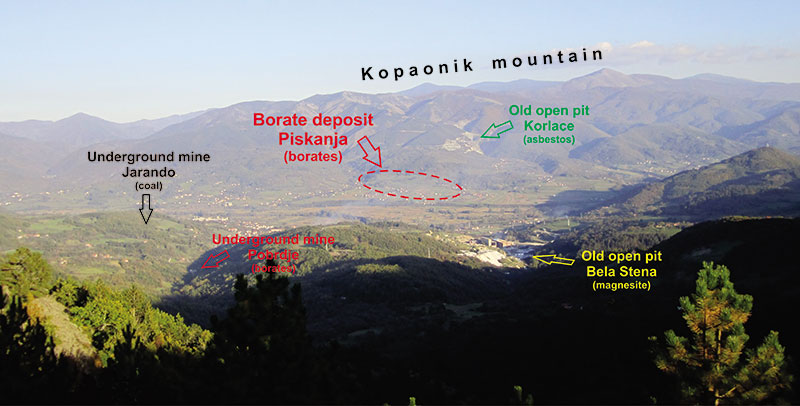 Balkan's properties are located in a historical mining region which have excellent infrastructure including paved roads, rail, electric power, experienced miners, good access to seaport and river transportation and is 250 km south of the capital city of Belgrade.